EACTS 33rd Annual Meeting
October 3 to 5-2019, Lisbon, Portugal
The European Association for Cardio-Thoracic Surgery (EACTS) is the largest cardiothoracic meeting in the world. The 33rd annual meeting offered a mixture of Techno-College, focus, and abstract sessions across all domains. Sessions ran for three hours daily, with live case transmissions, live-in-a-box cases, and keynote presentations.
There were over 150 sessions to choose from. In addition to the scientific programme, the exhibition featured over 100 companies presenting the very latest in cardiac, thoracic, and vascular therapies, technologies, and related services. Industry partners also offered Satellite Symposia on Thursday and Friday.
Role of Micemedia
MiceMedia was contracted for the following services:
-Technical Production in preparation, on-site and after the EACTS 2019 annual congress in Lisbon.
– Consultancy for any technical aspects during the entire preparation and production process.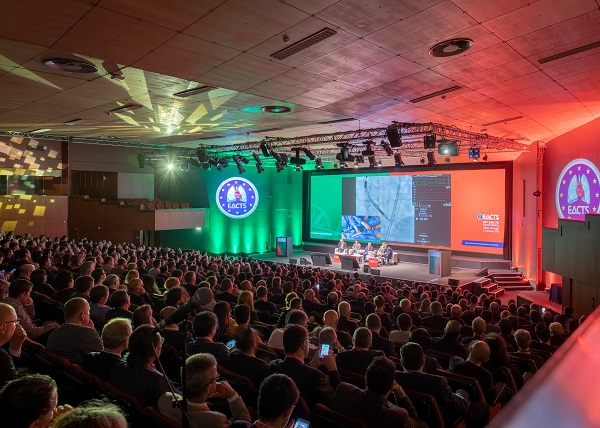 For any event, anywhere in the world
We love to hear from you and help you to your next successful event.