If you would like to know more about our projects and the services we provided, click on a project to get the details. Each project description consists of three short segments; About the event, what did Micemedia provide and what was the result of Micemedia's solutions to the event?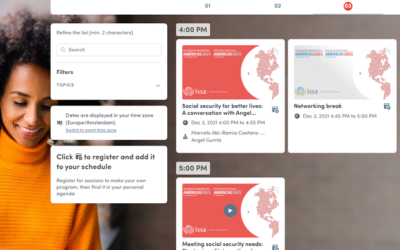 The International Social Security Association (ISSA) organized the most important social security event in the region this year. The Virtual Forum was a unique opportunity to share, learn and network for…
read more
For any event, anywhere in the world
We love to hear from you and help you to your next successful event.