EAACI 2023
June 9/11-2023, Hamburg, Germany
The annual congress of the European Academy of Allergy and Clinical Immunology (EAACI) brings together scientists, healthcare professionals and other stakeholders involved in Allergy and Clinical Immunology from all around the world.
At EAACI 2023, more than 120 scientific sessions will take place, along with practical workshops and unique networking opportunities, hands-on workshops, and educational sessions. For those unable to travel, sessions were streamed.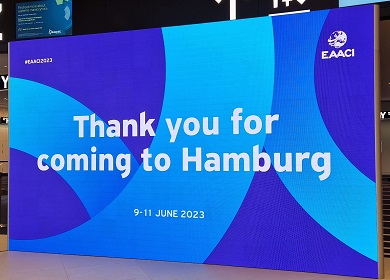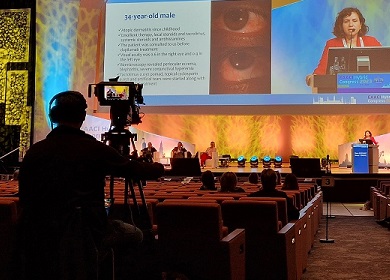 What did Micemedia provide
Identify all technology requirements and create first draft floorplans of the session rooms
Setup the RFP process for supplier selection, analysis of proposals and finally; supplier selection on quality and pricing
Plan technical tests, coordinate technical production during buildup and event
Product of technical handbook for all technical suppliers
Handle additional AV orders for satellite symposia
Review invoices supplier, advice on final cost, debriefing and AV supplier evaluation.
Result
Organisers often struggle with managing the technical side of events. Technology is evolving rapidly as new solutions are launched almost each day. Also the technology at venues have their particular specifications. It is crucial that all technology comes together at your event and does what you expect as promised by suppliers and the venue.
Over the years Micemedia, as an independent partner, has proven to be an important added value. We save money, improve quality and make a solid team of all technology suppliers. In case of a technical issue we take the lead for you.
So, in short; working with Micemedia results in cost saving, quality improvement and a friendly knowledge partner at your side with your interest at heart.
For any event, anywhere in the world
We love to hear from you and help you to your next successful event.