EAIE 2023
September 26/29, Rotterdam, The Netherlands
The largest EAIE Conference and Exhibition in history ended on September 29. With more than 6700 participants from over 2600 institutions and over 100 different countries. As the final sessions took place and all participants came together one more time for the Closing Plenary and Closing Luncheon, one thing was clear: community is key to doing impactful work in international higher education.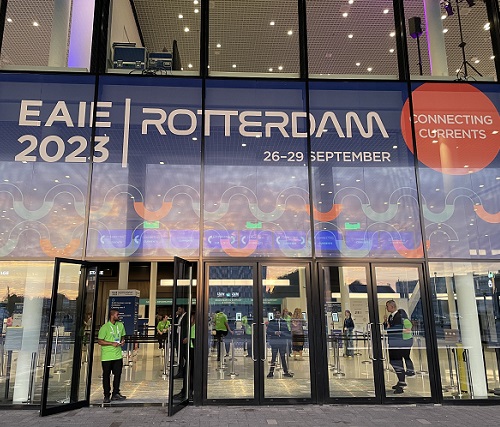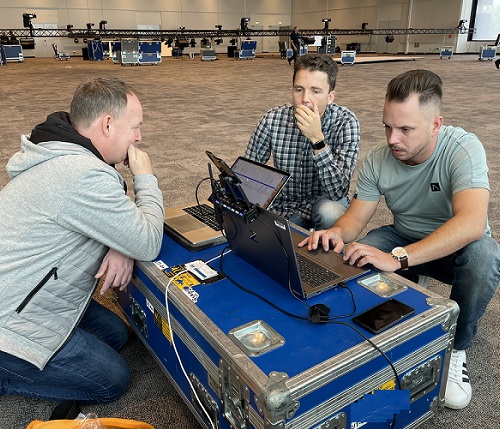 What did Micemedia provide
We performed an Wifi analysis in July at the venue to check hardware, network configuration, redundancy, flexibility, and knowledge and skills of the IT staff. With over 6700 attendees that rely heavily on Wifi, polling/voting in every room and a busy exhibition, Wifi is a crucial service. 
The test showed several areas and network components needed minor to major upgrades and adjustments. Based on Micemedia's recommendations, the venue adjusted and expanded the Wifi network and the IT team. In specific areas the capacity was increased to ensure perfect Wifi performance. Spare equipment was made ready in case certain areas became busier than expected.
During the event Micemedia provided senior project management and Wifi expertise to manage and analyse real-time usage data to monitor and to anticipate possible issues.
Result
In every area the Wifi performance met the expectations of EAIE. No area suffered from a lack of coverage or connectivity.
All delegates and exhibitors were able to go online, work, have a video conference, check mail and work in any area without any problems or limitations.
As connectivity during EAIE is crucial we are happy to say that Micemedia was able to play a vital role in the perfect Wifi experience at EAIE 2023!
If you would like to know more on this or other services from Micemedia, do contact us. We would be happy to help!
For any event, anywhere in the world
We love to hear from you and help you to your next successful event.