ECCMID 2022
April 23-26, 2022, Lisbon, Portugal
ECCMID 2022 was the first ECCMID hybrid event and brought together experts from many fields to an audience of over 13.000 colleagues. The event took place in the two adjacent venues in Lisbon: Feira Internacional de Lisbon and Altice arena.
In 2022, the congress brought a hybrid format to facilitate an onsite and online experience for attendees allowing for remote and face-to-face opportunities to take part in the multifaceted program. The event provided keynote lectures and oral sessions, as well as workshops, open forums, meet-the-expert sessions and a wide range of scientific symposia.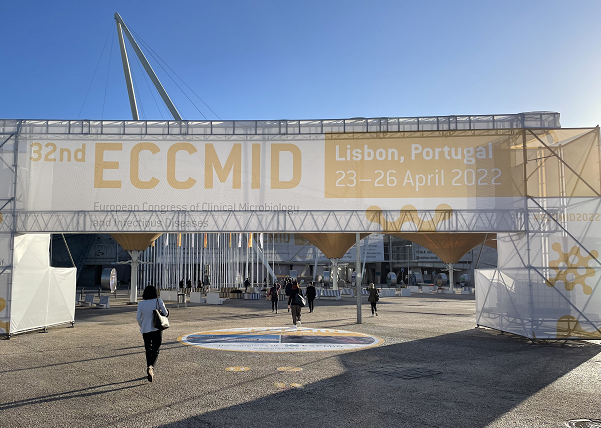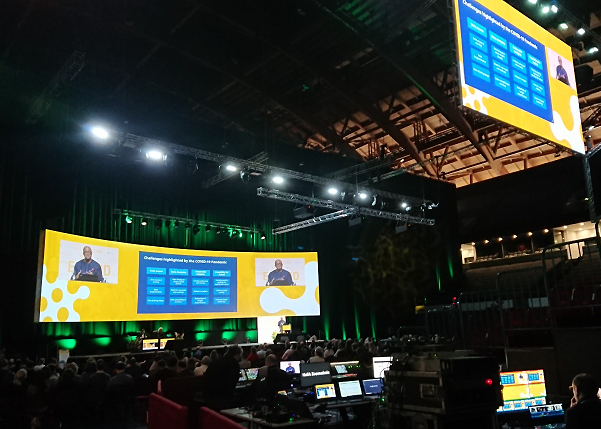 What did Micemedia provide
For this event Micemedia provided the pre-event and IT and AV management. Network and power droplists, AV timing sheet, room facilities, supplier sourcing and management, but perhaps most of all; knowledge and experience.
During the event Micemedia was the first point of contact onsite for the venue IT and AV staff and organisation. Clear documentation and project management made sure possible issues were prevented or addressed immediately and adequately. As we 'speak the language' of AV and IT, also the venue and suppliers where very happy with Micemedia's involvement as, based on our experience, we can translate requirements into functions and equipment. When combined with a solid planning and project documentation it was easier for all involved to perform on a high professional level.
Result
You can achieve more when acting as a team than as acting as perfect individuals. At Micemedia we manage the talents, commitment and expertise of the suppliers and venue. Pushing everyone to perform at their best and supporting them with clear instructions and information. This led to an overall high level of performance that resulted in a great, hybrid ECCMID 2022.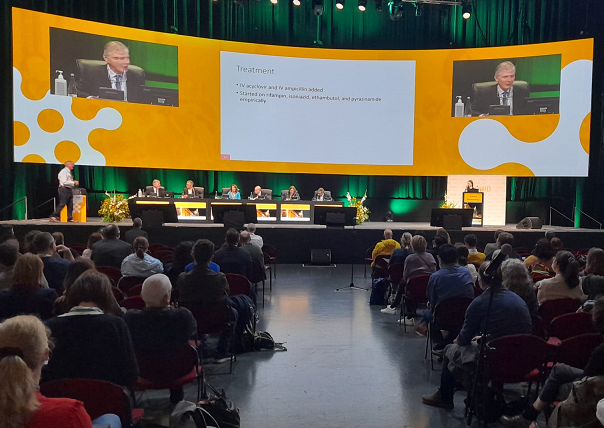 "We are extremely impressed with the work that Micemedia was able to accomplish throughout the ECCMID 2022 event. It was our first ever hybrid congress and attracted over 13,000 participants onsite and online. Despite having onboarded them quite late in the development of the event, they were able to step up and provide excellent support for the IT and AV solutions which allowed the congress to run smoothly. Overall we feel that our first hybrid event was a major success and acknowledge the part that Micemedia played in making that possible."
Mrs. S. Brüderli,
Chief Operating Officer, ESCMID
For any event, anywhere in the world
We love to hear from you and help you to your next successful event.