WindEurope General Assembly
June 29, 2022, Brussels, Belgium
Micemedia provides her solutions to her clients no matter how big or small the event may be. The 2022 WindEurope General assembly was not a big event. Nevertheless, these smaller events aren't less important and they still require and will receive our full focus.
The purpose of the 2022 WindEurope general assembly was to reflect on the past year, welcoming new members and thanking and expressing gratitude to members leaving. It was a small gathering with about 50 attendees present in the room and around 65 attendees participating online.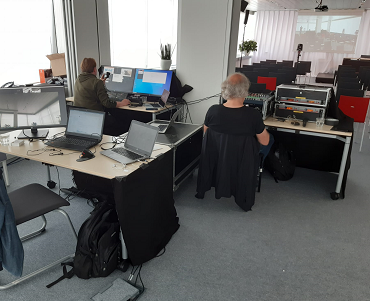 What did Micemedia provide
We provided the technical blueprint and all required hardware for a smooth and professional General assembly. As mentioned, smaller events are not less important so the event had our full focus. We provided the hardware, technical staff, the streaming with an online voting included for all onsite and online attendees who were also able to ask questions and also be visible for the onsite attendees.
Result
The result of what we provided was defined by our client as 'peace of mind'. They could fully rely on our expertise and experience and that resulted in a perfect and smooth event with our client being able to focus on content and the program. Showing professionalism is often underestimated but especially with a live and/or online event it actually is crucial because it shows on camera, the switching, the voting etcetera. Your event always reflects you as a company…
"Working with Micemedia made it possible to fully focus on our event. They took away the stress as we didn't have to do anything with technique like AV, web, IT, necessary for such a meeting. It is not only their technical skill but also their capacity to really manage and create a stress-free event making it a very professional and nice event."
mrs. Eline Post
Director for HR and Legal
WindEurope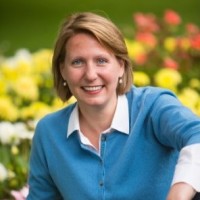 For any event, anywhere in the world
We love to hear from you and help you to your next successful event.