ERS 2023
September 9 -13, Milan, Italy
ERS is an international membership organisation that brings together physicians, healthcare professionals, scientists and other experts working in respiratory medicine. ERS is one of the leading medical organisations in the respiratory field, with a growing membership representing over 160 countries. The mission of ERS is to promote lung health to alleviate suffering from disease and drive standards for respiratory medicine globally.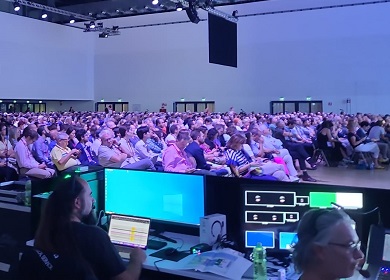 What did Micemedia provide
Management and integration of technology providers (AV, IT, staging and utilities)
Coordination all technical tests, determination and solving possible 'point of failures'
Budget management to ensure fair pricing from suppliers and the correct equipment and resources
Onsite technical management and production, technical team management, and point of contact for all AV technicians, venue and organisation.
Also see; Micemedia at ERS in 2022
Result of Micemedias' contribution
Micemedia's involvement provided an added value for all parties involved. Organisation, MiCo, suppliers and all technicians where briefed and informed prior to the event via Micemedia's 'Tech info packages.
This not only created quality and reliability for the organisation, resulting in a top performance. It also ensured all suppliers; technicians and the venue knew exactly what do to and why. The Micemedia involvement created a 'team' of all involved that created a fantastic ERS 2023.
Get in touch with us and we will tell you how Micemedia will strenghten your conference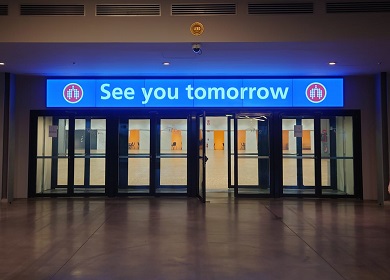 For any event, anywhere in the world
We love to hear from you and help you to your next successful event.